Vegan Vancouver – time to enjoy being in civilization again!
We'd heard that vegan Vancouver was thriving, but had no idea of its vastness! After being in Alaska all summer and spending the last week traveling through the wilderness we were excited to see what civilization had in store.
As we were rolling down the road towards Vancouver, I start searching online for anything interesting in the vegan community there. Information beyond the restaurant list in Happy Cow, although that was a huge list.
A day after our arrival there was a mini VegFest scheduled for the Mount Pleasant neighborhood. What!
Meet in Gastown
But, first things first. The night we arrive, we head out with The Motorhome Experiment to Meet in Gastown. Meet has several locations in Vancouver and they're all vegan.
This is the first fully vegan menu we've encountered in months. Maybe we went a little crazy.
Between the four of us, we tried out chiggin things (like wings), macro bowl, burgers, seoul bowl, and gravy fries.
Of course, there was dessert: chocolate coconut ganache tart, cheezecake pots, cookies & cream, and a cronut. It was all tasty.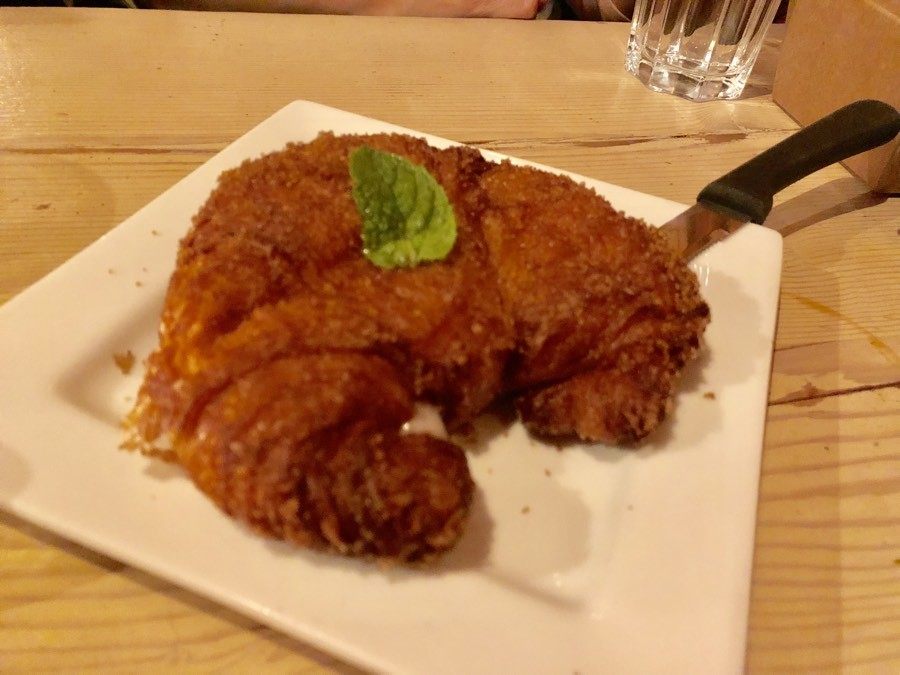 This place is popular! Don't make the mistake we did and arrive hungry on a Friday night. We had about a 45-minute wait. But, that gave us time to go check out the steam clock and check out the neighborhood.
Mount Pleasant Mini Veg Fest
Saturday, we hit up the Mount Pleasant Mini Veg Fest. We are so happy we lucked into being able to attend!
This fest turned out to be mostly a collection of food vendors. Not that there's anything wrong with that!
It was packed out. There were long lines for all of the vendors. Things were selling out right and left.
We did get to try a few things though. We especially enjoyed our food from The Very Good Butchers. We tried their burger, dog, and BBQ plate. They ship as well.
Vegan Supply
As if we didn't get enough of a vegan fix at the Veg Fest, we headed over to Vegan Supply in Chinatown to see what that was all about.
Vegan Supply is an all vegan market. And they had so many products we hadn't seen before! We went as crazy as our RV fridge and freezer would allow. They also have an online shop.
Chinatown is always cool to check out as well.
If you're curious as to what we took home from the fest and Vegan Supply, check out the video. We go over our haul there.
Well, it's official – vegan Vancouver is not messing around! Don't worry. We do our best to eat everything in town and also see some sights in upcoming posts.
Next post: Sightseeing in Vancouver
About the Author
vegan. full-time traveler. rv dweller. food lover. cow petter.