Gift Ideas for RV Campers (2021)
Do you have a friend or loved one that lives in an RV? Are you stumped for gift ideas? Or, maybe you know someone that just bought an RV, and you'd like to get them something practical for it. This post is the RV gift guide for you.
We Own Most of These Things and Want All of Them
We live in our RV full-time. We own and use most of these things. That means we've found them essential or enjoyable enough to take up precious storage space. The items we don't have yet, we want.
With each item we suggest, we'll give you a little information about how we use it so you can decide if it would be an excellent gift. If you have questions about any of these, leave a comment, and we'll get right back to you.
Note: Most of these are Amazon affiliate links. That means that if you purchase a product after following one of these links, we will receive a very small commission. The products are the same price whether you follow our link or not. The small commission we get helps offset the costs of running this site and we thank you for it!
Gift Ideas for RV People
Under $10
Regular chip clips were a popular giveaway for a while there so many of us had plenty in our houses and didn't think much of how well they worked. Those clips were .. fine. But they did tend to slip off from time to time. And once you move into an RV you realize how much space they take up in your drawer. 
Enter the sliding bag sealer clips! These come in a variety of sizes and really seal the package well and keep your food fresh. You'll see these for sale at any RV show for a reason. They work! 
These are THE BOMB. We use them all over the RV. We use the big ones for towels and smaller ones for potholders and our bike helmets. An assortment pack is always a good choice. Or get several packs of varying sizes. Each package tells you how much weight it should hold.
Many RV kitchens don't have room for a spiralizer or a box grater. If you still want to get fancy with your meals, this handheld julienne peeler is compact and gives you beautiful julienne cut carrots, squash, etc. in no time.
Oh man, a pack of assorted zip ties comes in handy in an RV. Recently our awning broke and wouldn't stay up. We used zip ties to hold it in place. Oh, they're good for cable management, too.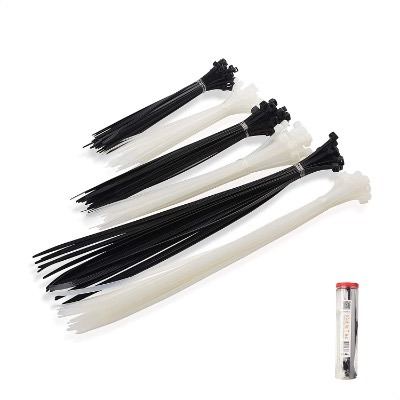 $10 – $25
We get so much enjoyment from watching the hummingbirds on our feeder. Sometimes other birds come by for a visit, too. And it's easy to make your own hummingbird food. Mix 1/4 cup of unbleached sugar with 1 cup of filtered warm water. Stir until the sugar is dissolved. That makes the perfect amount for this feeder, which is the one we have.
Whether you choose a traditional fire extinguisher or ones like this, you've gotta have at least one on board. We found that out the hard way when our rear axel seized and caught on fire. If we hadn't had a fire extinguisher onboard, we might have lost the RV that day.
We replaced our traditional fire extinguisher with these. They are smaller and easier to store and are well-rated.
Okay, I know this seems ridiculous. But when the temps climbed above 100ºF and our poor A/C couldn't keep up, these things totally saved us!
We have USB outlets next to our bed and just clip these USB ceiling fans on the cabinet handles above us. If we get too hot in the night, we just reach over and flip on our ceiling fan. Instant relief! And, don't worry, they aren't dangerous. We've stuck our hand in ours a few times and it just stops. The fan also comes apart for easy storage. It would also be great in a tent or Clam.
These lanterns pack flat and recharge with the sun. Perfect for RVs and camping! The lamp also has a loop on top so you can hang it from a carabiner or s-hook. You can even get them in single color light or color-changing. We got the color-changing ones because we like to party hard. This link goes to Amazon, but if you run across a Fry's Electronics, we found them cheaper there. Online right now they appear to be the same price.
We picked up one of these mushroom kits at the beginning of the pandemic and had fun growing our own mushrooms in the RV. It's easy, doesn't take up much space, will wait until you are ready to use it and it's consumable so it's kind of a perfect gift for an RV dweller. Unless they hate mushrooms.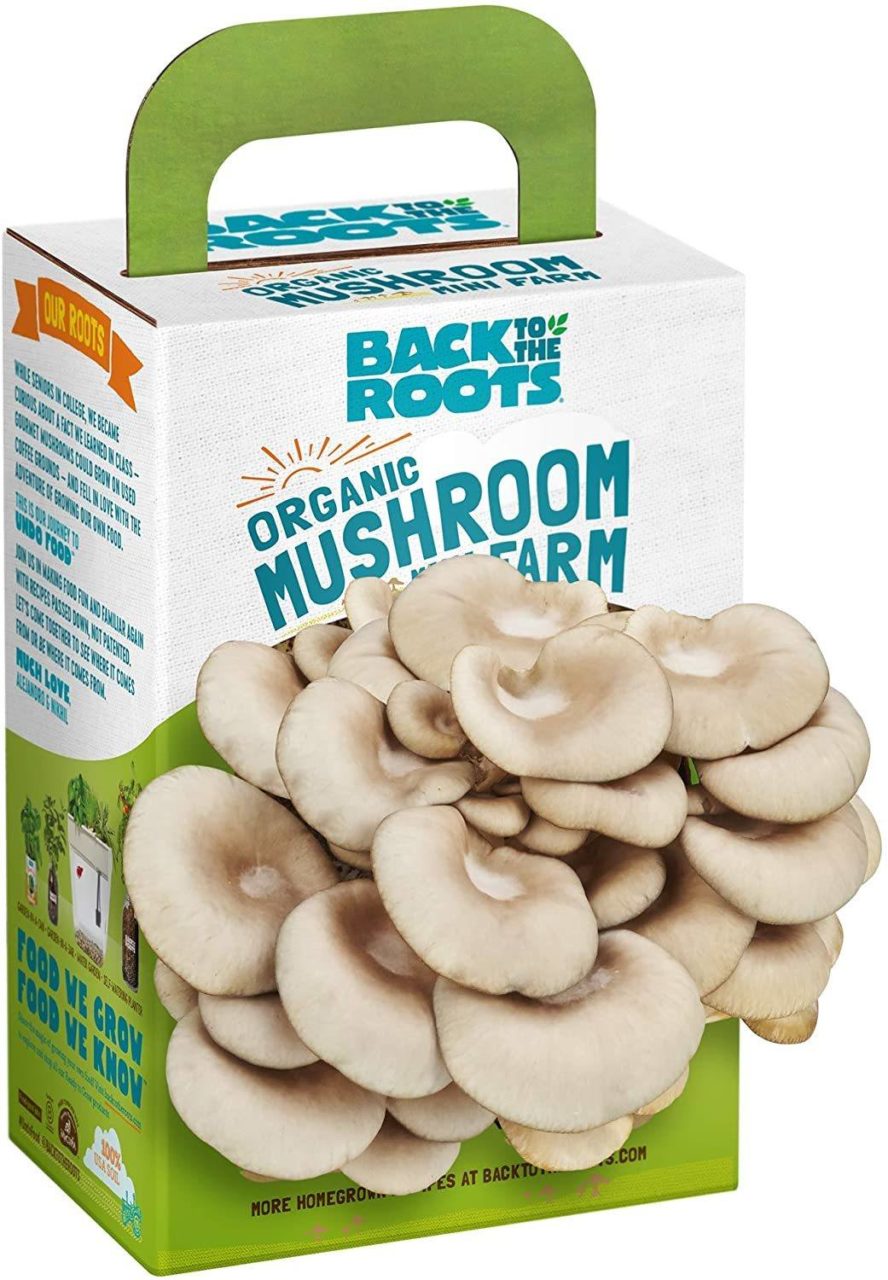 Having an RV doesn't mean you have to give up hanging artwork. Sure, you can use nails or Command Hooks, but those won't be stable while you're driving. We used this extra strong velcro to attach ours, and it has stayed adhered for 4+ years. It's also perfect for securing items on your bathroom counter, bedside table, anywhere you want an object to stay when the RV is moving. I have a caddy on my nightstand that I keep in place with this stuff.
When we first hit the road, we headed straight to Florida and stayed there for five months. Shortly after our arrival, we discovered Florida's bugs. Our first night at Long Key State Park we were thoroughly attacked by noseeums. They are tiny little invisible insects that bite the shit out of you. Then the bites itch for days. So in addition to coating ourselves with spray if we were going to spend any time outside, we also picked up one of these butane bug repellers. Whenever it's buggy, we set this on the table when we're chilling outside. It seems to help.
Sometimes you want to clean up around your campsite. A full-size rake is impracticable, but this little guy is perfect.
A shovel comes in handy if you find yourself in a campsite where you can't get level. Dig a hole to drop the tires in that are too high. Use it to bury a campfire. Or a body. Whatever you need!
We use bungee cords to secure our paper towels while we're driving, for attaching Kevin's stand-up desk to the driver's seat, to keep the shower door from flopping around when we're moving house – you get the idea. They are used all over the place. After 5 years we've gone through almost all of these.
A standard tea kettle can be a little unwieldy. It'll take up a bunch of storage space. Thankfully, there are a few collapsible kitchen items available, and a tea kettle is one of them. We use it all the time when we're boondocking. Just make sure the flame isn't too high, or it will lick around the sides and discolor the silicon.
Pasta can be a quick and easy RV meal, but storing a colander is another story. This collapsible colander I picked up before we hit the road conveniently fits on the smaller side of our sink. It's also super cute! Unfortunately, this particular one isn't available anymore, but a bunch more options have popped up so you can get the perfect size or a set.
We use this big bowl all the time for salads, making baked goods, and taking food to a potluck. If it didn't collapse, there would be nowhere to put it. Now it stacks nicely under the colander. They come in a couple of different sizes. The bowl we have is the largest one. One downside is that the silicon that bends to collapse can stain. The chili powder in my Mango Jicama Salad discolored it a little. You can barely tell in the photo. It doesn't bother me, but it's something to consider.
These grill mats may be one of our favorite RV purchases. If you carry a grill, they keep it clean. If you use campground grills, they keep your food off that nasty thing. They clean up easily. And they're more environmentally friendly than using foil every time. There's no downside to using these. If I ever have a house again, I'll still use these. They're awesome.
Headlamps are essential when camping. Even some campgrounds are pitch black at night. I think we have a more expensive one from REI, but this one has all the features that we'd want. It's rechargeable, waterproof, and has multiple light modes. The red light is helpful if you don't want to be lit up like a Christmas tree or annoy people trying to sleep.
Now, this gift might be taken the wrong way. So give with care. But we would love it! If you like to free camp away from it all off of hookups, a daily shower isn't going to happen. That's where body wipes come in handy. Use on the stinkiest bits and go about your day. 
We received the USA sticker map as a gift and have loved filling it out! It's exciting to see it fill up. We like it so much that we got one for Canada after we visited a few provinces. Ours lives inside our door, but we've seen other people put them on the side of an extended slide.
We do not have a weather radio of any kind. And we probably should have one. We've been lucky so far, but that's no excuse. I like this one because it has a couple of different options for powering it up. It also has a flashlight, and you can charge your phone off of it. It's an all-around handy emergency tool for when the shit hits the fan.
There are so many different outdoor solar lights to choose from these days. You can find one to suit anyone's taste. We have a globe-style light that will display a white light or cycle through colors. They usually aren't super bright so they don't make your site annoying.
$25 – $50
These solar lights are meant to be attached to a deck, but we just throw them down on the ground anywhere we want to add a little light around the RV. They are super sturdy. You can stand on them, kick them, drop them, well, within reason. They throw off enough light but aren't annoyingly bright.
Kevin likes the option of a standing desk while working. We do have space where we could put one, but he gave this a try, and it works great for a fraction of the cost. He straps the desk to the driver's chair with bungee cords. And it fits there perfectly. At this price, it's a great way to try a standing desk if you're not sure how you'll like it.
$50+
After four years of traveling with the same patio mat, we decided to upgrade to the one all the cool kids have now – the CGear Sand Free Mat. In this photo, we are set up at the beach. It's not leaf-free, obviously but most of the sand does fall through! We just sweep the bigger chunks off every couple of days. It's so much nicer than the standard RV patio mats. It comes in a bunch of different colors and sizes. This mat also folds down smaller.
Even though the National Park Service Annual Pass doesn't help with camping fees, it can pay for itself pretty quickly. It's also good for a carload or up to four adults if the attraction charges by the person. We've used ours quite a bit and will renew.
Harvest Hosts is a program where private businesses allow you to overnight on their property. Think businesses like wineries, farms, breweries, etc. It can make for some pretty unique experiences! Some of our favorite stays were at a cranberry bog, a brewery, and an organic farm. It's especially useful in the northeast where boondocking opportunities are rare.
The Instant Pot has to be one of my favorite RV appliances. It replaced our slow cookers, pressure cookers, and a rice cooker. When we're on shore power, it's a no-brainer. When we're boondocking, because you can cook a meal so fast in it, even if you have to run the generator, you don't have to for very long. They've since come out with a smaller 3-quart size, but I don't have any experience with it. It might be nice for smaller RVs. I'm slowly starting to add Instant Pot recipes to the site over here.
The most beautiful places often have no cell signal. We can survive a weekend, but we do need to access the internet to work. So we have this for the car, so if we aren't within driving distance of a coffee shop with free wi-fi, we can drive until we get a signal and then tether off of our phones. If you don't work from your RV, this might seem like overkill. If you're curious about the rest of our internet set-up, read all about it.
One of the hardest parts of scaling down to move into the RV was getting rid of all of my books. I had four bookcases! I still have about a dozen physical books, mostly cookbooks, but the rest are gone. Even though I had all of those books, I was already reading most of my books on the Kindle.
The features I love the most about the Paperwhite:
the backlit screen makes it easy to read in bed at night
when I fall asleep reading, it keeps my place
the text is almost as crisp as a printed book
it's also easy to see in the sunlight which is lovely poolside
the cost is inexpensive compared to an iPad, so you worry less about someone stealing it
the unit uses very little battery power and can go a long time between recharging
you can check out books from the library to your Kindle
Downsides to the Paperwhite:
some books just aren't available in Kindle format
I love physical books
illustrated books don't look great on a Kindle
I have a couple of Kindle cookbooks, and I prefer a physical book or even using my computer or phone over the Kindle.
you can't get Kindle books for $1 at the thrift store
For me, the pros outweigh the cons.
Head on over here if you'd like to read more about how I save money on Kindle books.
Variable Price
Gas Card
When traveling around, fuel can be a significant expense. No one would be unhappy to find a gas card of any denomination in their gift basket or stocking. If they have a larger rig, make sure to choose a station that can handle bigger RVs. Pilot/Flying J or Love's are good choices.
iTunes or Google Play Card
We rely on some apps as we travel. Some cost money but are worth it. Apps are usually pretty inexpensive so a $20 gift card can go a long way.
About the Author
vegan. full-time traveler. rv dweller. food lover. cow petter.